3H family event Meditation and unison with Nature
Manavata UK Guildford: 3H family event: Meditation and unison with Nature
Session on Purposeful life and 3H living! Some kids have answered actively when Srini asked what is purpose of life.. one said, Dharma, other kid said, Moksha (Liberation).. though they do not have clarity on goal. they tried to give right answer.
Srini said, In order to liberate, one must work with Seva (selfless service), lead purposeful life and dedicated sadhana to progress in spiritual path.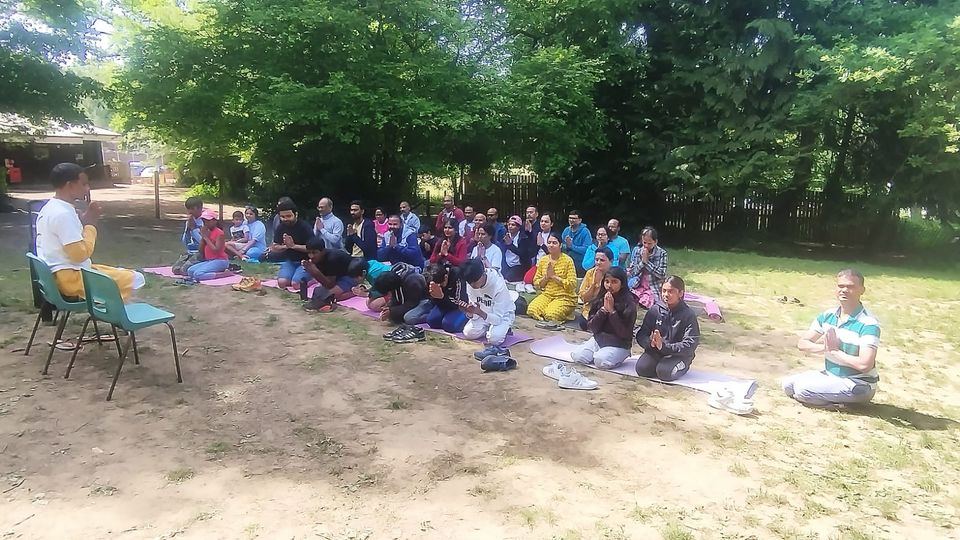 "Paropakarardham midam sareeram"
many people think that happiness is goal, but as Swami Vivekananda clearly told that goal is to attain true knowledge (Atma jnana).
Srini explained clearly that our first step is to make body and mind healthy with right food, right action and healthy life style.
He shared his great experiences of seva and cycling to India. Kids have inspired a lot