Manavata is consistently working for healthy world and inspiring people towards sustainable health and true happiness! Manavata is a worldwide (registered charity in India, UK and USA), voluntary, non-profitable and non-religious organization working for the development of the Society. It is run by a large group of service minded people. It is being moulded as a common platform for many enthusiastic youth and social service organizations, spread across continents, to share and interact in the field of service to the humanity.
Srinivasa Alluri (Srini) is the founder and President of a global charity Manavata, registered in India, UK and USA and Founder of a global IT company Sandhata Technologies.. He has dedicated his life for the cause of humanity and for a mission to create a healthy, happy and harmonious world. He also established number of orphanages and helping blind and disabled children. He utilises his time, learnings, earnings and efforts for self-less cause and for betterment of world.
Join this, to teach and spread the spirit of Yoga for a better world! Here you will find everything you want to learn about  regarding yoga practice,meditation, pranayama and yoga therapy,samskara vidya,agriculture with each class led by one of our experienced, talented yoga instructors. We run retreats, weekend courses, training programs, free workshops,Healthy living camp and lectures.  
Main purpose of Manavata University or University for Humanity (UFH) is to facilitate holistic learning of life skills to live with humanity. i.e non-violent, purposeful living without damaging mother nature and improving biodiversity, self-sustainability and humanity.
Mission is To create a healthy, happy and harmonious (3H) world where there is no hate of one another and where the mind is without fear. Manavata's 3H mission in other words is creating heaven on earth. It is possible only if every one can personally involve in this humanitarian movement.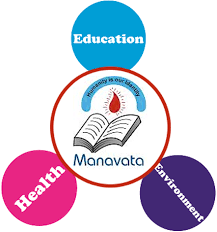 Main aim of this program is to build good character and work towards development of the Nation.
Vishwa Manwatha Samastha (Register No:3417/01) has been working to change the education system for the last 30 years and provide the best education. Cultural education program for many government schools, humanitarian study centers in villages for poor students Works for development. A 60 acre humanistic university and a health forest have been set up in a peaceful environment, with nature paddies, nature agriculture, cowshed premises with all the necessary arrangements for the education of gurus.