Manavata, in the capacity of a social, cultural and philosophical institution has been tirelessly working with the primary mission of creating a Healthy, Happy and Harmonious world! Such a goal also embeds within a vision for Sustainable Development by promoting the quintessential tenets of humanity in the society and by propagating proven methods in the areas of Education, Health and Environment.
Volunteering Opportunities: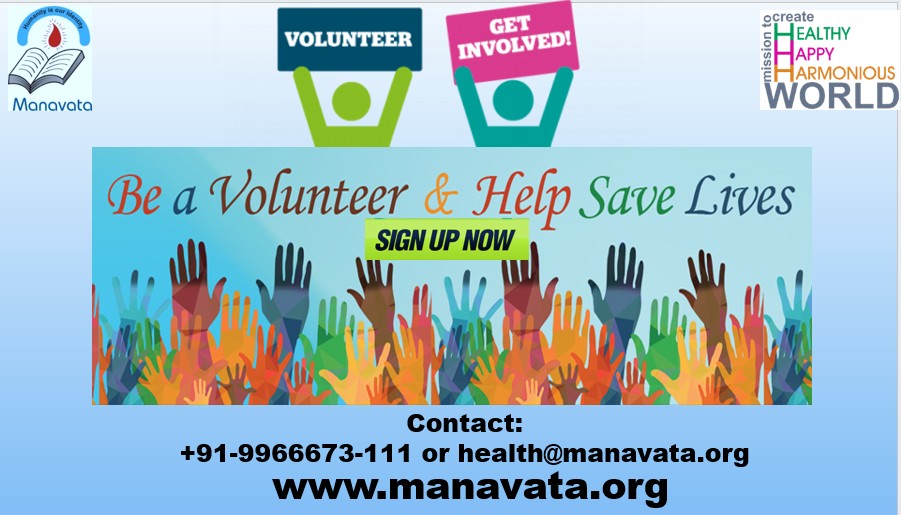 Internship /Students: (3 to 6 months)
Students can choose their area of interest to do internship
Minimum period needs to be agreed with Manavata Mgt team based on selected projects
Arrangements:
Basic travel and accommodation will be provided on a need basis
Pay / Compensation:
If volunteers would like to take this as a career, packages will be agreed based on role / skill etc.
Qualifications and pre-conditions:
An altruistic motive – A burning desire to actively engage in self-less service and shunning undue expectations whether monetary or name.
Must possess the necessary level of skills/qualifications for the selected role, in addition to having the requisite experience
Capacity to undertake responsibility and execute deliverables on time without compromising quality example with high efficiency and proficiency
An ability to effectively collaborate with fellow volunteers and display characteristics of empathy and understanding
Diligently and uncompromisingly adhere to the norms, rules, principles and disciplines set down under the Manavata Guidelines