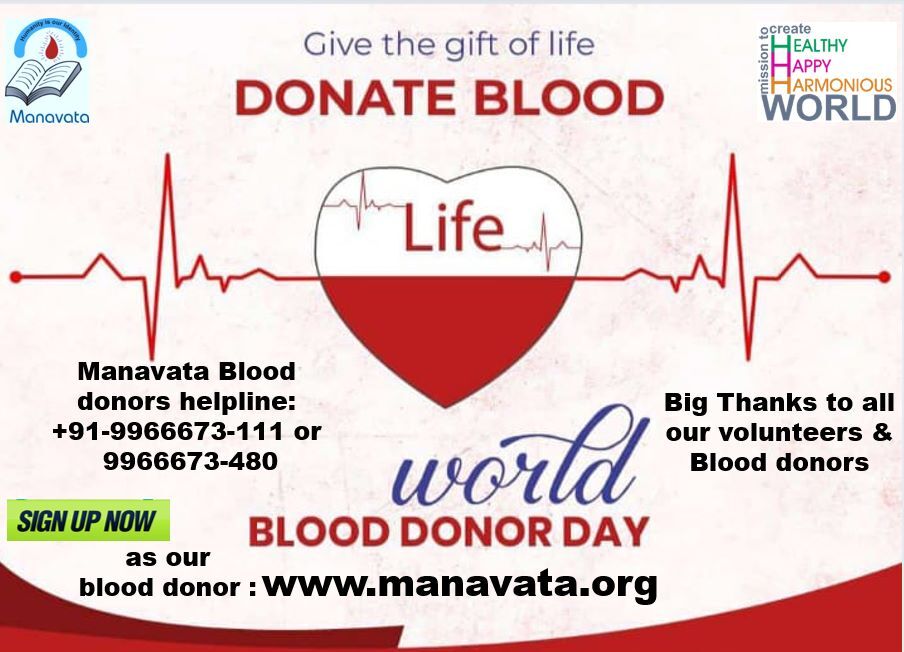 🩸 Be a Lifesaver: Donate Blood with Manavata! 🤝💉
Join Manavata in our mission to save lives through blood donation. Your single act of generosity can make a world of difference for those in need.
Why Donate with Manavata?
🌟 Impactful: Your blood donation directly contributes to saving lives and supporting patients in hospitals across the region.
👨‍⚕️ Professional Care: Manavata ensures a safe and hygienic blood donation process, managed by skilled healthcare professionals.
🌈 Community Spirit: By donating blood with Manavata, you become part of a compassionate community committed to making a positive impact.
How to Donate?
📅 Upcoming Drives: Check our website for information on upcoming blood donation drives near you.
🤝 Walk-ins Welcome: Drop by any Manavata center during business hours to donate blood and help those in urgent need.
📞 Contact Us: For any questions or to schedule a blood donation appointment, reach out to us at [+91-9966673111].
Your Generosity Matters:
Every drop of blood you donate can save a life. Be a hero – donate blood with Manavata today!