Mahaboobnagar government hospital doctors visited UFH
Mahaboobnagar government general hospital doctors superindent Dr.Ram kishan and other doctors visited in Manavata UFH and really impressed Medical plant,environment with pleasant atmosphere in the campus there on enjoyed understanding multi layered organic natural farming and at the same time they all curiously understand the way of Samskara vidya gurukul and other services like holistic and homeopathy healthcare services exatra.Srini has exaplained the details in every projects how manavata targetted to bring the holistic healthcare to every common man and how we are using the naturally available Herbal medicine,Homeopathy,Naturopathy,Yogatherapy,exatra.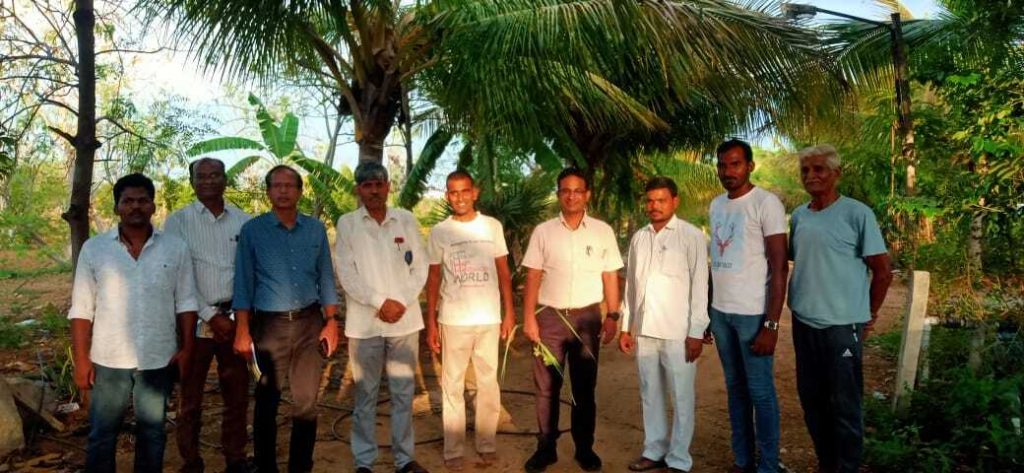 Srini also explained about education Samskara vidya how we are implemented in different villages ,using implementing the manavata study centers associated with the government rural schools the syllabus for one year. How personality development is built with the right understanding the right approach of the learning both academics and liveskills and other side Natural farming methodologies also has explained to all the doctors.All the doctors has expressed their happiness and participated few minutes of meditation here.After that add a visit to goshala and srini explained about important of desi cow.and how the cow is a real doctor which gives complete medicine from the cow urine and every product is coming from cow,most importantly how cow is a mother,how it is showing the motherly love and they really experienced that in our goshala.