Manavata samskara vidya program in avancha(jadcherla)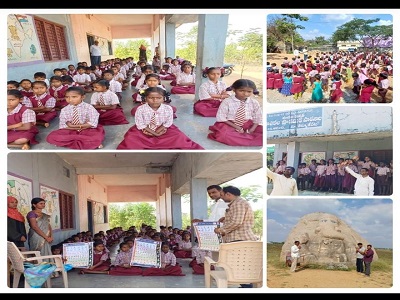 Manavata study centers in Avancha village (Jadcherla). Our founder Manavata Srinivasa garu visited 2 primary schools today and conducted samskara vidya program & reviewed children progress. He has also suggested volunteers to follow innovative approach in improving both value system and skills of children.
He has inspired kids with his message and appreciated one of the school teacher who did wonderful work for children by painting most important knowledge on the walls.
Avancha Volunteers Balakrishna, Jaysri, Sunitha and other teachers attended this program.
Volunteers from Hyderabad: Suryaparakash, Ramesh have joined in this program